Cook your way to success!
The Lan
gley School District offers a free ITA Youth TRAIN in Trades Professional Cook 1 program at Walnut Grove Secondary School. This program, in partnership with Vancouver Community College, offers Langley high school students the opportunity to participate in Level 1 certified ITA training.
Students earn high school course credits, as well as post-secondary credits, while training to gain the required skills and knowledge to become a Professional Cook.
What
A chef training program completed at school with a paid work placement
A community of like minded students learning and working together
Gain skills  required to succeed in a range of industries: restaurants, hotels, institutional kitchens and catering operations.
Why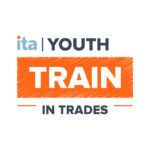 Train in a Professional Cook program (ITA affiliated) with a successful Red Seal Chef
Prepare for a rewarding, varied and creative career in the food industry
Learn the art and business of food service in a professional teaching kitchen and student run bistro
FREE! No tuition! (for eligible high school students and recent high school graduates)
Who
Typically Grade 12 students (some skilled Grade 11 students and recent high school graduates may be considered)
Have a good attitude and genuine interest in working in the culinary industry
Have the physical ability to safely use knives and other related kitchen tools
When
September 2019 to June 2020
Monday to Thursday from 2:30 pm to 7:30 pm
Where
Walnut Grove Secondary School in Vancouver Community College's satellite campus professional teaching kitchen
How
See the Youth TRAIN PC1 Info Sheet for more information and/or contact us below.
Contact us
Complete the following form so we can get you the information you need!