What
The Langley School District offers the ITA Youth TRAIN in Trades Hairstylist program at Aldergrove Community Secondary School. This program provides SD35 students the opportunity to participate in Industry Training Authority (ITA) recognized Foundation Technical Training (includes Level 1). Students earn high school course credits, as well as post-secondary credits, while training to gain the required skills and knowledge to become an apprentice upon program completion.
Why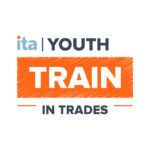 Participate in professional hair training program (ITA affiliated)
Train with a teacher who is an experienced and successful hairstylist
Attend a post-secondary program while earning high school credits towards graduation
Prepare for a lucrative career in the hair industry
Learn the art and business of hairstyling in a full-service training salon
Pay no tuition (for eligible high school students)
Who
High school students who have completed grade 10 and English 11 and have the intention to graduate
Recent high school graduates may be considered
When
Where
How
Learn More
Career Trek video – Learn what it takes to be a successful as a hairstylist in BC. Social skills and communication are key in creating new looks and meeting clients' expectations.
SD35 Hairstylist Program Tour video – See the classroom and equipment and meet the program's instructor