About the Program
The Langley School District offers the SkilledTradesBC Youth TRAIN in Trades Hairstylist program at Aldergrove Community Secondary School. This full-time program provides SD35 students the opportunity to participate in Skilled Trades BC recognized Foundation Technical Training (includes Level 1). Students earn high school course credits, as well as post-secondary credits, while learning the required skills and knowledge to become an apprentice upon program completion.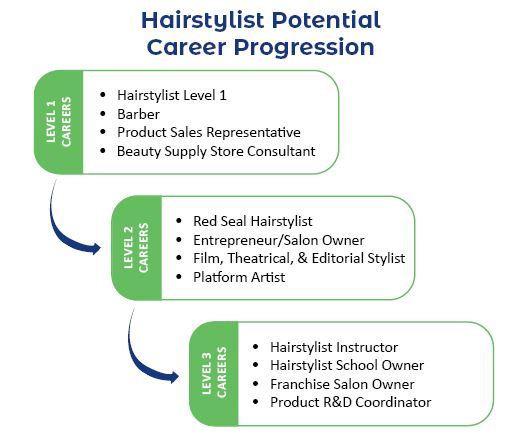 Develop Professional Industry Skills
Learn the art and business of hairstyling in a full-service training salon
Use advanced salon techniques to provide a full range of hair services
Create artistic designs using the latest technology and trends with industry-leading products
Requirements
Be registered to attend an SD35 school for 2023/2024 school year
Be 18 or younger on June 30, 2023
Intention to graduate
Prerequisites
Have completed before the start of the program:
Recommended:

Personal service experience, salon, spa etc.
Keys to Success
Regular attendance and a solid commitment to the program
Demonstrate maturity and job readiness to work in the industry
Sensitivity, respect, and a strong desire to work with clients on a personal level
Good hand-eye coordination and depth perception
Ability to stand for long periods
High tolerance to hair care products and odours
Learn More
Still have questions or want to apply? Contact your school's Career Advisor or use our Contact Form
Career Trek video – Learn what it takes to be a successful as a hairstylist in BC. Social skills and communication are key in creating new looks and meeting clients' expectations.
SD35 Hairstylist Program Tour video – See the classroom and equipment and meet the program's instructor