What
The Langley School District is proud to offer it's Hairstylist Program. Students earn high school and post-secondary course credits while training to gain the required skills and knowledge to become an apprentice.
Why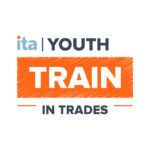 Participate in professional hair training program (ITA affiliated)
Train with a teacher who is an experienced and successful hairstylist
Attend a post-secondary program while earning high school credits towards graduation
Prepare for a lucrative career in the hair industry
Learn the art and business of hairstyling in a full-service training salon
Pay no tuition (for eligible high school students)
Who
High school students who have completed grade 10 and English 11 and the intention to graduate high school with a Dogwood Diploma
Recent high school graduates may be considered
When
Where
How
See the following Info Sheet for details and/or contact us below.
FAQ
Why should I take this program?
Become a hair expert
Belong to a supportive group of like minded people
Make money while attending school
Build skills to grow relationships with clients
Join a skilled Red Seal trade
Get post-secondary training in a high school setting
Do Hairstylist earn much money?
Successful hairstylists who work hard can earn a very good living
How much does it cost to participate?
There is no tuition fee as the school district provides your education. Students will purchase their own professional hairstylist's toolkit, equipment, supplies and textbooks for around $1,650. The tools belong to the students after the program much like how a chef owns their own knives and an artist owns their own paint brushes.
I don't live near Aldergrove. Do you offer transportation to the school?
Students and their families are responsible for their own transportation to the school
I'm interested in the program, why should I go to Aldergrove to do to it?
It may seem far, but hairstylist programs in Vancouver are much farther away!
If you wait until after high school, you'll pay $7,000-$30,000 for an equivalent program. As a Langley high school student, you won't have to pay tuition!
What else can I do with my hairstylist training?
Successful hairstylists can work in the film/performing arts industry or weddings and events. Knowledge learned in this program can also help build careers as sales representatives, brand ambassadors, salon managers, platform artists, instructors, product developers and/or salon owners.
I go to a linear school (BSS, REMSS and WGSS), how do I join this program?
You will need to finish the current year to earn credit for the classes you have already started. In the following school year you can transfer to a semester school and/or ACSS so you'll be able to begin the program in semester 1 (end of January). For more details on making the switch, contact your school counselor.
Contact us
Complete the following form so we can get you the information you need!